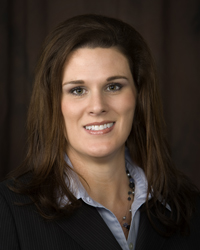 Julie A. Lucio — Attorney and Counselor at Law

Board Certified in Family Law
Texas Board of Legal Specialization

Julie Lucio exclusively practices in the areas of Family and Divorce Law. As a mother of two, Ms. Lucio appreciates what is at stake in a family law case. She understands the complexities of family dynamics and the emotions that are involved when your family issues become legal issues. As the Managing Partner of the Firm, she has overseen hundreds of family and/or divorce cases. In addition, Ms. Lucio has a Master's of Science in Clinical Psychology degree. She has counseled families and individuals before practicing law. She was involved psychology education as a Professor of Psychology for Collin County Community College and Dallas County Community Colleges for 10 years. She brings her expertise to the courtroom with her vast experience in public speaking and teaching in the areas of Psychology of the Personality, Psychology of Adolescents and Children, Abnormal Psychology and Social Psychology. Ms. Lucio attributes her background in psychology to her successes in picking juries, questioning witnesses and negotiating settlements.
As the Founder of the firm, Julie Lucio has maintained the philosophy that attorneys should maintain an exclusive practice of one area of law. She has worked very diligently in building a staff of attorneys and support staff who are focused on delivering cost effective, proficient legal representation in their specific area of law.
When Julie is not in court or preparing for a case she enjoys playing the piano, snow skiing, and family vacations.
Memberships: American Bar Association, Collin County Bar Association, Dallas Bar Association, Texas Defense Lawyers Association, State Bar of Texas-Family Law Section Licensed by the State Bar of Texas, Certified Mediator, Certified Family Law Mediator.
Educational Background: Texas Tech University, University of the District of Columbia, Texas Wesleyan School of Law.


Carole Patterson — Paralegal


Carole works closely with the attorneys drafting all legal documents and managing client cases to effectively ensure an acceptable resolution in every case. She brings with her over ten years of experience in the legal field, specifically in the areas of Family Law, Civil Litigation, Personal Injury, Probate and Municipal Law. Carole was born and raised in Dallas, where she graduated from high school in 1976. She attended Mountain View Community College, The University of Texas at Arlington, and received her Paralegal Certificate from The University of North Texas.
In her spare time, Carole enjoys remodeling, vacationing, animals and playing pool.